|| Jai Kamakhya Maa ||
"NOMOSKAR from ASSAM # Your gateway to 7 SISTERS"
Choose your Destinations
Popular ASSAM Tour
From the preferences & likes received from our past travellers, we have curated their feedbacks to give you an overview of the popular touring patterns in Assam.
REVIEWS | TESTIMONIALS
Client Speak on various ASSAM TOURS post travelling with us.
Assam Meghalaya Tour: Things were OK on tour, no regrets as such but sorry Abhijit, we did not find the hotels very promising. I understand that you had clearly mentioned not to categorise as per STARS but still leaving RADISSON, Guwahati & DIPHLU RIVER LODGE, Kaziranga, rest were a compromise! Anyhow no complaints as such, as overall Assam & Meghalaya are a must visit destination, thanks Abhijit!
Eastern Assam Tour: The start of the tour @ Dibrugarh was utterly bad & we were skeptical of the rest 8 days ??? However I & friends kept calm & later things were sorted out by your team. Thanks for the timely interference. Namphake village, Sibsagar, Mon & Longwa were the perfect suggestions. Overall the whole tour was nice planned & we had a good experience. There is only 1 thing I would like to point out to you Abhijit, your team's On-Tour handling is fabulous & inspite of the glitch @ start, they managed the show very well, appreciated by all of us! Thanks for everything, as I told you we shall be back to go to Hornbill Festival in 2020, this time for a longer duration tour as suggested by you so we can cover Manipur too.
Assamese Food: I am a profound foodie & from the time we confirmed our tour with Parivaar India, have been requesting (rather nagging) them as I wanted to taste authentic local Assamese cuisine. On the last day of our 7 day tour, I get a call from Abhijit & he has already arranged our Lunch @ KHORIKAA…….was true true Yummy! Thank you for keeping my word, me & family had a real good time @ Awesome Assam!
Assam Meghalaya Arunachal Tour: Dear Abhijit, appreciate you & your team's effort in ensuring how does a family with 2 infants travel carefree in low-profile area of Northeast India. I should also not forget to mention each & every local person from Assam, Meghalaya & Arunachal made us feel as their family, absolutely warm….Northeast is so different & heart touching. Thanks for making us understand the difference in the facilities available & we were really prepared. Altogether a mesmerising & unforgettable experience, you really are the deserved Brother of your 7 Sisters !!!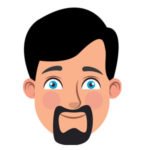 Kaziranga Tour: Being known that Kaziranga is the 1 & only place to spot the magnificent RHINOS, I was terribly excited & so was my family (especially my Kids). We were booked on to the 1st Elephant Safari @ 5 AM. Thankfully getting my kids up @ 4 AM was not so taskful! We got a sturdy & well-built Elephant & Mahout was extremely nice. We spotted 4 Rhinos in this safari (Lucky we)! Thank you AssamTour.in for the extremely well defined services. My Bro-in-law family is looking forward to visit Assam & not to say whom he shall travel with, Cheers!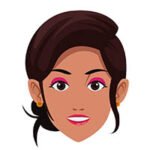 Visit to Guwahati Shillong Cherrapunjee: 2 Sisters Tour, visiting Assam & Meghalaya was indeed an experience! We agree that Northeast is a vast & thoroughly beautiful place, nature at its best. Well indeed, as you suggested we (now) agree that covering all 7 Sisters @ 1 go would be insane, for real experiences you need to break your tours in 3-4 parts to experience in-depth. We had an awesome time cruising on Brahmaputra, trekking the double-decker bridge & camping @ Dawki…..was incredible! Thanks a ton for all your valuable suggestions & streamlined tour operations. Manav & Mansi has sent their hugs to you…..Thnx Abhijit for this wonderful time!
25 days # 5 Sisters: Namaste Bonjour Abhi, Comment allez-vous, Ça va? 25 days in Northeast India, phew its heaven! We are back in France but does not seem to like anything here now. Assam, Meghalaya, Arunachal, Nagaland & Manipur, wish we could extend our holidays for a week 10 days more & covered Mizoram & Tripura too. Will of course send you a day-wise detailed feedback as desired by you, but just this quick note to let you know that the Hotels / Guides / Homestays / Trek to Live Bridge / 24X7 assistance from your team (wonder how do u manage it) + + + + everything was perfect (there were some delays/mismatches) but thats a part of the game, no complaints! Français & I are Indiaphile now, you were right "Northeast India is absolutely nostalgic" thank you so much for giving us this experience, bisous!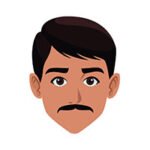 Abhijit jee, boss as rightly suggested by you we carried a bag full of Thepla, Khakra & other dry snacks item, as although Vegetarian Food is available and it was good too, but my old parents were not comfortable with it, they are too specific! Baaki sab kuch barabar tha, special thanks to your Driver Deepak he did anything & everything for my family especially for my Mother who has knee problem, I m so happy with him. I have also tip him 5000 rs, let me know if it is less, I will transfer more. Now I am really sorry that I negotiated a bit too hard on Tour Cost, as I can experience the value, thank you Abhijeet bhai.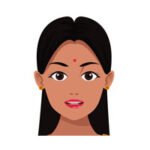 Assam Wildlife Tour: Hey Abhijit, sorry for the delay in replying, got back from tour & piles of work waiting, I simply hate it. Me & Janhavi are extremely happy with the tour & all your ground work, especially securing the accommodation @ Deka Sang Majuli its a must stay & I will rate their home-cooked tasty food as the best I had on my whole tour. Janhavi also liked Birina Eco Camp @ Manas. Iora @ Kaziranga was just like any 3* hotel, no special charm of it, especially when you are in a place like Kaziranga. All safaris were well-planned & timed good as well. The Naturalists were knowledgeable, especially the 1 @ Kaziranga had amazing knowledge of birds (recommended to your future clients). Give my gratitude to your local guy in Kaziranga for arranging the Camera Lens Cleaning liquid spray. Rest everything was superrrr! Thanks Abhijit.
We Love Assam 💖 We Love 7 Sisters 💖 We Love to BLOG
You would have often heard the term that Assam or Guwahati is the gateway to the Northeast. Home to the mighty Brahmaputra River

When you sip on a hot cup of tea, do you ever wonder where it came from? Chances are that it came from
Keep hearing from us
For your daily dose of latest travel trends in Assam, do subscribe now & we promise not to flood your mailbox 🙂 !
Assam Tour Packages
An insight into the Assam Tourism
Assam is a divine state in India. It is also acknowledged as the 'Gateway to the North East.' The best way to explore this incredible destination is by availing of Assam tour packages.
In your Assam package tour, you will explore the Kaziranga National Park and many other wildlife destinations. You will also explore the wildlife heaven and see the endangered one-horned rhinos and water buffaloes.
Assam tourism package is such that all types of travellers, of all ages, find it delightful. Thus, families, honeymooners, and backpackers can go for an Assam tourism package. You can find many customizable Assam tourism packages with a lot of options for accommodations.
Some of the best things included in your Assam package tour are enjoying water sports on the Brahmaputra River and attending local festivals such as Bihu, and visiting local temples, monuments, and forts. Assam is reachable both by railways as well as airways. The state has excellent connectivity by road.
Why should you visit Assam?
Assam owns lots of fascinating secrets. It is one of the most iconic Northeast India's seven sisters. You can witness a mix of history, nature, and culture in one place with an Assam tourist package. Assam is the second largest state, following Arunachal Pradesh in Northeast India. Another thing that is the best in Assam is its closeness with foreign countries such as Bhutan and Bangladesh. The state experiences an insight into every neighbouring land.
Assam has many ageless forests and tall mountain ranges that are always the best part to attract a traveller's mind. Therefore, if you want to relax on the river island and indulge in a shopping spree, and go on a wildlife safari, an Assam package tour is the best option.
If you wish to explore every splendid corner of this beautiful northeastern state, then Assam tour packages are the best option for you. We provide you with many cost-effective Assam tour packages that fully cover the beauty and cultures of Assam. Therefore, you need not think twice before planning an Assam tourist package with us.
Top tourist attraction in Assam
Every nook and corner of the state is bright and beautiful.
Assam has many hill stations such as Haflong, Miabong, Diphu, and Jatinga. It is one of the most vibrant parts of northeast India.
35-per cent of the region of Assam is covered with forests. The state is well-known for its wildlife sanctuaries and national parks. The wildlife reserves of Assam are home to more than 1000 species of birds.
A person can also experience many adventure activities such as trekking, river rafting, camping, etc., with our Assam tour packages.
The state is also blessed with many tea estates, diverse cultures, wildlife sports, festivals, and many other activities that you must experience. These all are included in an Assam Package tour.
The best time to go for an Assam tourist package is in winter or summer when you can enjoy the weather. Winters are cold and pleasant, and summers are refreshing.
Things to do in Assam
Assam is filled with a religious atmosphere. With Assam tour packages, you will be able to spend a grand time amidst the wildlife reserves and other historical sites. With our well-experienced travel experts and Assam tour packages, you can expect comfortable transportation and an excellent itinerary for your Assam tour.
An Assam tourism package is exciting due to the inclusion of various tourist destinations of the state. The state also has some trails that offer many eye-catching views. You can also enjoy the opportunities for mountaineering and boat racing. The most important landmark of Assam is the river Brahmaputra. Assam tour packages offer you an excellent opportunity for river rafting.
Amidst this river lies the Umananda temple, where Hindu devotees perform prayers. You can also enjoy your Assam tourist package by witnessing and enjoying the residents' diverse and vibrant culture. Assam is also the place of many festivals like Bihu and Baishagu. You can learn a lot about the state by attending its tea festival. Tourists can also witness many recreational activities like fishing and angling through our Assam tourism package. Assam is also the home to Asia's first oil refinery.
Tourism guidelines for tourists who visit Assam
Assam is a destination that is filled with many attractions and cuisines. All the accommodation services at Assam are very hospitable and welcoming. According to his requirements and budget, a tourist can choose from various hotels and restaurants in our Assam tourism packages. We will introduce you to the most reasonable and affordable options through our Assam tour packages to make your task easy.
Here are a few guidelines included in an Assam tourism package that you must consider:
If you are visiting Assam during the summers, make sure that you carry an umbrella with you. You can also carry a sunscreen lotion and sunglasses.
If you are a foreigner, make sure that you have enough amount of Indian currency.
Make sure that you keep your money bag safe.
You must keep some loose money with yourself while travelling in local transports.
Stay away from unauthorized tourist agents.
If you are a foreigner, carry your passports with you and keep them safe in your pocket.
Many people in Assam do not know English. Therefore, you can try to learn some local languages for better communication.
Be aware of fake items when you are buying something.
Do not enter a restricted area.
What is the best time to visit Assam?
Assam is located in the Northeastern part of India. It experiences a tropical monsoon climate. The region also experiences heavy rainfall; that's why you should not plan an Assam tourist package during monsoons.
Assam gives a refreshing retreat during summers. The climate is neither too hot nor too cold during this time. You can even get accommodation and transportation at very affordable prices in the Assam package tour in the summers.
Monsoon (July to September)
Monsoon is not a good time to visit Assam. Due to heavy rainfall, the Brahmaputra River can flood its banks across the state.
Winters (October to February)
It is the best time to plan an Assam tourist package. The weather is also pleasant during these months. The maximum number of adventurous activities are open during the winters.
Why choose our Assam tour packages for your holidays?
Our teams extend their hands to help you from the very beginning of your tour. We provide all services to get you a hassle-free and comfortable holiday with us. Our team will let you know all the tourist places that fall perfectly under your budget. You can trust us for a safe and secure Assam tourism package.
With many years of experience in the tourism industry, our team prepares Assam tour packages, including the latest travelling trends all around the country for you.
Assam tourism packages include the best prices for all the activities in this state, and thus, our tour packages come with all types of popular attractions and destinations.
Our Assam tourism packages are well customized and are the most affordable tour packages.
Whenever we design tour packages for Assam, we know what a customer would like for a holiday.
We will also provide you with all services for the travel arrangements in the Assam tour packages.
All the Assam tourism packages provide you with many guided tours for your holiday.
We appoint professional and experienced drivers and knowledgeable guides to assist you at every place.
So, why wait up? Contact us and let us plan your Assam package tour.